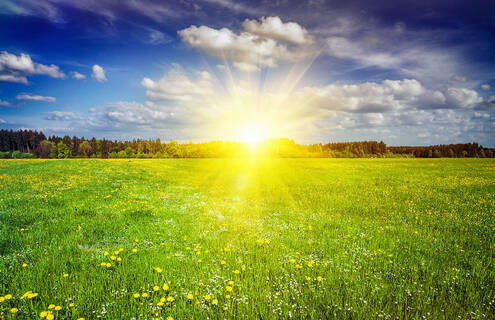 This summer, New Hampshire and Vermont have experienced unusually hot temperatures accompanied by high humidity. Meanwhile, smoke from wildfires in neighboring Canada continues to send particles into our air.
Laura Paulin, MD, MHS, Pulmonary and Critical Care Medicine, shared what you should know about staying safe in the heat, especially if you, or someone you know, has an existing health condition.
Some basic heat safety tips are:
Avoid strenuous exercise.

Be prepared. Keep an eye on the weather forecast and air quality index (AQI) if you have plans.

If you need to go out, plan your outings early in the morning or later in the evening when temperatures are cooler.
On days with high heat and humidity, the harmful effects of air pollutants—like the current wildfires—increase. This can result in more incidents of cardiac events, respiratory illnesses, emergency room visits, hospitalizations and death.
Those with pre-existing medical conditions
If you have existing medical conditions—especially a heart or lung condition—you are more at risk from the dangers of heat and humidity. When temperatures rise, take the following additional actions:
Continue to take your prescribed medications as your doctor recommends.

Stay indoors in a cool area of your home; use air conditioning and HEPA filters if possible.

If necessary, seek out a local cooling shelter in your area.
Laura Paulin, MD, MHS, Pulmonary and Critical Care Medicine, shares ways to stay safe in the summer heat.
What to watch for
There are warning signs to watch for if you have a respiratory or heart condition during high heat and humidity. See a doctor if you have:
Shortness of breath.

Increased fatigue.

Excessive sweating.

Excessive thirst.

Headaches.

Fainting.
If someone has lost consciousness or shows signs of confusion, get them to the hospital immediately.