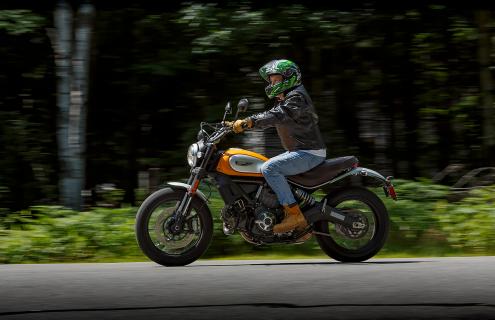 I happen to have a disease that has slowed me down but not stopped me. At some point it could take my life. But today is not that day.
Ron Routhier
"My prostate cancer had spread pretty significantly. I had lesions all over the place, including one on my bladder that was bleeding so badly I needed blood transfusions. They were too numerous to count. It was a bad time." This is how Ron Routhier begins his story. He spent two weeks as an inpatient in a Boston hospital receiving radiation to shrink a bleeding tumor—the most immediate of many problems. The bleeding stopped, but the prognosis was not good. "I was advised to enter into hospice care and given three to six months to live. My doctors didn't feel they would be successful with other treatments," he recalls.
Routhier did go to hospice, but not as a patient. He wasn't ready for that. "I wanted to think about what I should be doing, clear my head a little and find a quiet place to think. Boston is a really busy place, let me tell you. It's pretty crazy, actually."  Back at home in the quiet White Mountains of Jackson, NH, Routhier reached out to a friend who works in Palliative Care at Dartmouth-Hitchcock to ask if she could help him navigate the process. Instead, she strongly urged Routhier to connect with Dartmouth-Hitchcock's Norris Cotton Cancer Center (NCCC) for a second opinion. "She was one of many angels looking out for me," says Routhier.
At NCCC, Routhier was connected with medical oncologist Sergey Devitskiy, MD, PhD. "I was in really bad condition at this time," recalls Routhier. "I had tubes coming out of my kidneys because my bladder wasn't working, I had tumors all over the place, and even still, Dr. Devitskiy took me in as his patient and seemed to feel there might still be something we could do."
Concerned there might be a genetic issue with Routhier's cancer, Devitskiy ran genetic testing on biopsied tumor tissue. Findings revealed that Routhier's cancer had altered itself genetically, was no longer behaving like prostate cancer and therefore needed to be treated differently. Devitskiy prescribed  chemotherapy often used to treat ovarian cancer, being upfront with Routhier that there was only a small chance that it would work. "But he gave me a fragment of hope where there was none," says Routhier. The other option was to make Routhier as comfortable as possible with palliative care. "He asked which direction I wanted to go, and at the time, I was so sick I actually wondered whether I could endure chemotherapy at all. But I decided to try. Even though it was only a small hope, it was still some, and that's what you need sometimes."
Arrangements were made to start Routhier on chemotherapy that same day. Within a month and a half of treatment every three weeks, the largest tumor had decreased in size. "It was pretty amazing," says Routhier. "I had tumors under my arms and everywhere that were relatively good size. I could actually feel them starting to shrink."
Routhier did feel sick during treatment week but recovered and felt reasonably well for a couple of weeks before his next treatment.
Even though it was only a small hope, it was still some and that's what you need sometimes.
"I have been so happy with my care and treatment at Dartmouth-Hitchcock," says Routhier. "It's every bit as good as anything you can get anywhere, and it's a very comfortable hospital to go to and a calming drive."
Though calming, the drive for Routhier from Jackson to Lebanon was still long. His care team arranged for his infusions to be done in Littleton, NH, where Devitskiy sees patients once a week. "It was important to me to see him," says Routhier. "He's a good listener and really considers your input. I like to participate in my own health care and the decision-making process and he really hears what I'm saying."
For instance, after six months of treatment with good progress, Routhier asked if treatments could be changed to every four weeks to offer a little more "uptime." "Dr. Devitskiy thought about it, did the necessary research and agreed we could give the schedule change a try. The change didn't affect my results but gave me a bit more time each cycle to feel good." Routhier then asked about reducing the dose of chemotherapy so he wouldn't be as sick during treatment week. "Dr. Devitskiy again thought about it, checked my weight again, researched options did the math and determined we could reduce the dosage by 20 percent. He was really careful, and made sure we wouldn't be jeopardizing my progress by agreeing to my requests."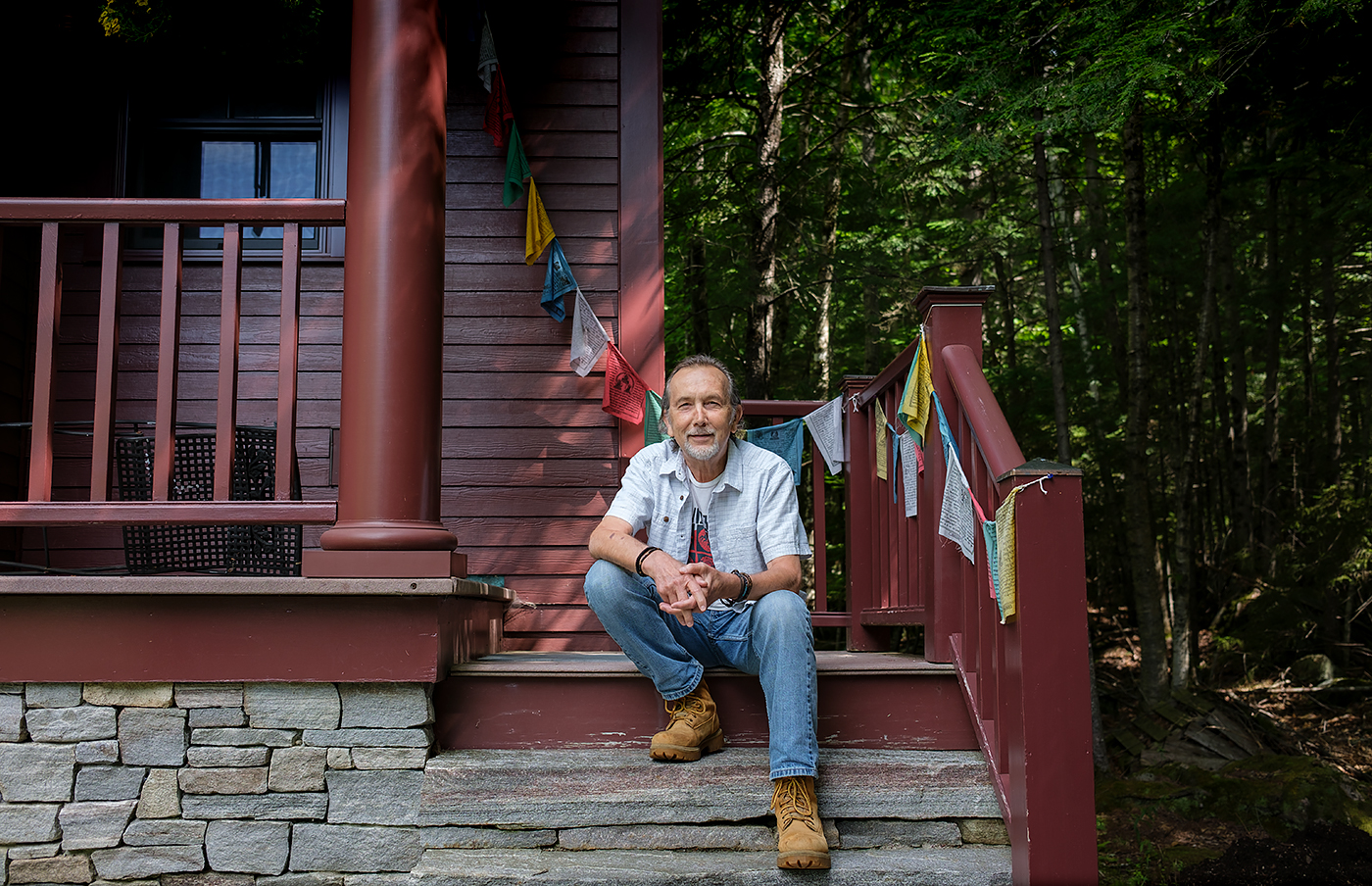 A scan in March of 2020 showed there were no more lesions in Routhier's body. He and his care team agreed to stop chemotherapy treatments, first, because he was doing so well, and also, because COVID-19 had arrived, putting immunocompromised patients such as Routhier at high risk. "It was a good time to step away from treatment, let my body recover and strengthen my immune system again," says Routhier, who has now been off of chemotherapy for over 16 months.
In the meantime, however, Routhier did develop lesions in his brain that have been controlled with radiation therapy in Lebanon. "I thought I was having migraine headaches," he recalls. "Dr. Devitskiy recommended a brain scan that showed lesions. He coordinated with neuro-oncologists and radiation oncologists to decide how to treat them. He's got a good team."
Additional lesions in Routhier's ribs were then treated with radiation therapy at NCCC North in St. Johnsbury, VT, a closer drive for Routhier than Lebanon and another location at which Devitskiy holds office hours. "This disease just keeps popping up in little places all over my body," says Routhier. "We just watch it and deal with it when it happens. The bottom line is, I'm still here three years after hearing I had three to six months to live."
Though regular medical scans are now part of Routhier's new normal, he finds comfort in being so closely watched. He is able to get back to skiing, yoga, walking and hiking, and riding his motorcycle through the beautiful White Mountains. Two years ago, he took up the guitar lessons he had always wanted to do but never got around to, and he wants to start horseback riding. "We're all living beings," he says. "I happen to have a disease that has slowed me down but not stopped me. At some point, it could take my life. But today is not that day. Today I feel good and am going to enjoy life and be happy."