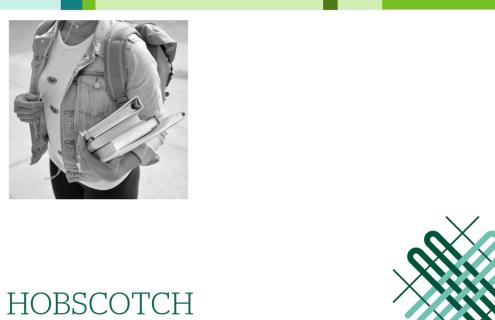 I use my favorite strategies at home and they help keep me on track each day.
Alessi Caci, HOBSCOTCH particpant
When I graduated from high school, I felt like I was ready to hit the ground running in college in just a few short months. But, a week later, I had my first seizure. I had to keep switching between medications because of horrible side effects from each one, and by the time the next school year started, I was experiencing severe brain fog. Together, the brain fog and the epilepsy really impacted my memory, and that was the last thing that I needed in a college engineering program.
When I learned about HOBSCOTCH, I decided to give it a try and enrolled in the program. I had finally settled on a drug that didn't cause severe brain fog, but my memory function was still suboptimal. Over the summer, I worked with my HOBSCOTCH Coach to figure out how to avoid making what I used to think were trivial mistakes, but in reality, were impacting me from day to day. The solutions we came up with in the program worked surprisingly well!
I use my favorite strategies at home and they help keep me on track each day. For example, I have a paper on the wall at eye level next to my door with a list of the basics that I definitely need (including a mask, my phone, my computer, and my key), and before I go to bed every night, I now leave my backpack on a chair wide open so that I don't just assume that everything is in it and run out the door. I also pile up everything that I need in the morning on my computer as a safety measure—that way I know that I'll see it in the morning when I start to pack up my stuff.
Of course, there are other strategies that have helped me too. I've gotten better at remembering names, and I've started using Google calendar to help me with my schedule. These strategies also helped when I decided to take on a big summer project. While I was taking part in HOBSCOTCH, I wrote an article that later got published.
Sure, my epilepsy still makes things difficult, but the strategies that I learned in the program and continue to use have been super helpful, and I don't think I'd be doing as well as I am right now without them.